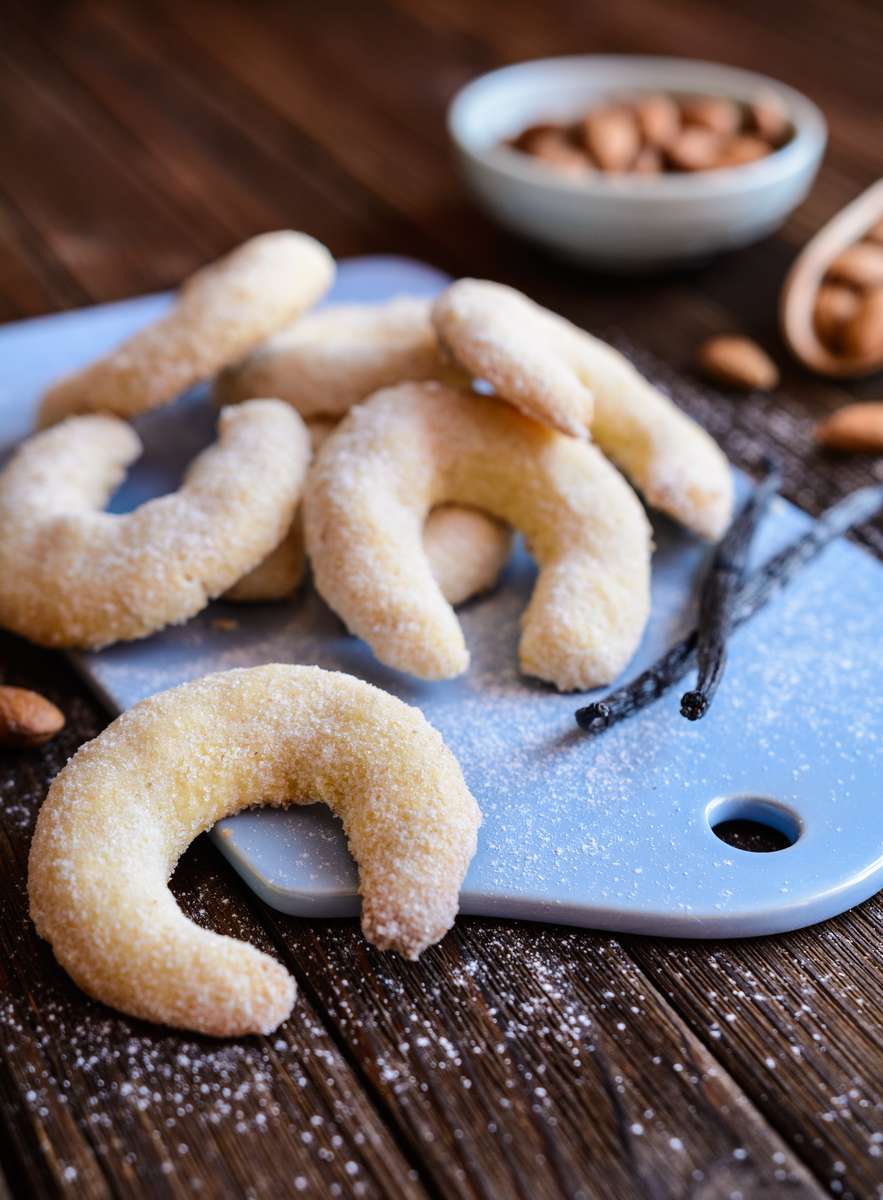 Pivovar Sundays of Advent 2/4 - Vanilla rolls
Pivovar Sundays of Advent 2/4 - Vanilla rolls
Here we go again! It is the second Sunday of Advent and we bring you another traditional Christmas recipe with Czech roots.
Ingredients:
1 ½ Cup All-purpose flour
⅔ Cup Cold butter
½ Cup Icing sugar + ¼ Cup Aside for icing
1 Cup Ground walnuts
¼ Cup Cold lard 1 Packet Vanilla sugar
1 Egg
Directions:
1) Finely grind the nuts with half of the icing sugar. Don't grind them unnecessarily long so they don't turn into a fatty paste. Mix the vanilla sugar with some more icing sugar in a bowl and set aside.
2) Put flour, ground nuts and the leftover sugar in a bowl. Add diced butter, lard and eggs. Mix and knead the dough with your hands until the butter connects well with the rest of the mixture, do not overwork the dough.
3) Wrap the finished dough in cling film and place it into the fridge to chill. Let it rest for at least a few hours or until the next day. Don't forget to preheat the oven to 350°F before shaping the rolls.
4) Firstly, take larger pieces of dough and roll them into longer rolls against your work surface with your hands (about half an inch in thickness) and then divide them into small cylinders (about an inch).
Finish these pieces with your palms and roll them until they are about 1.5 - 2 inches long placing each onto a lined baking tray. The rolls will rise a bit in the oven. Do not make them too thick and do not cramp them too much next to each other onto the tray so that they do not stick together.
The dough is best after at least five hours in the fridge - neither too cold nor too warm. Use only a minimal amount of flour while rolling.
5) Bake the rolls at 350°F for about 10 to 15 minutes. Always watch your rolls during the baking process because each oven tends to bake differently. The rolls are baked until pink from the outside and light brown from the bottom (no more).
6) Take the baked rolls out of the oven and let them rest for a while. Additionally, roll them in the premixed bowl of vanilla and icing sugar while still a little warm, allowing the sugar to stick. Be gentle while rolling as the rolls are very delicate. Let the rolls cool off completely and transfer them to a predefined container. Store them in a cold place and be free to share with everyone around you. :)
Share your results and tag us @pivovarwaco ~ Dobrou chuť!